Our Makers, Our Manufacture
Our garments are made in our workshop in Hanoi by a team of five tailors, and with a family run manufacturer in Sunshine West, Melbourne.
There are no factories, and no short cuts. It's a slow and time consuming way to produce clothing, but we are sure that it is our strength and ultimate point of difference for the label.
Meet the team!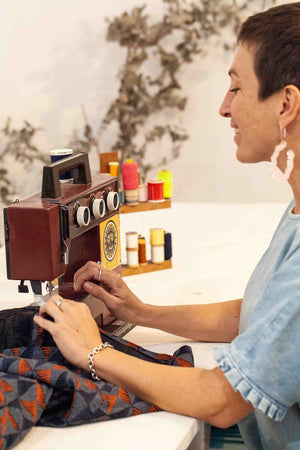 Nina
Design - Patterns - Grading -Sourcing - Samples
Nina works at both Kindling HQ in the studio and also with our team in Hanoi several times a year to develop the clothing collections, source the beautiful fabrics and manage the supply chain.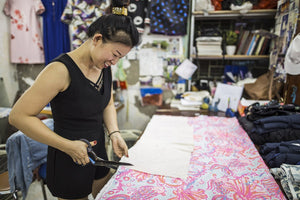 Hien
Cutter - Tailor
Hien is a master tailor and all round power-babe. She cuts each Kindling garment one at a time by hand, bringing precision to each garment ensuring perfectly aligned stripes and attention to detail. She is also super fit and has a fierce feminist attitude and fashion style.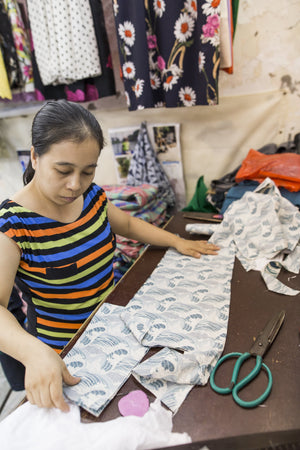 Sewing team
Ha -Hue - Quyen - Le - Hai
All women, all at a similar stage in their careers and life. 
Each garment cut then sewn by one person from beginning to end. This gives the garments a certain hand-finished quality and ensures attention to detail, with the result being beautifully crafted clothing that lasts.
These women have worked together and known each other for over 20 years. Nina met Hien and Hoai in 2011 when she was working in Hanoi for 3 years. Over the last 9 years they have developed a strong cross-cultural working relationship that has fostered a lot of amazing Kindling clothing collections but also as many excellent meals and tropical fruit appreciation breaks :)